Academic/Career Advice and Course Recommendations
Undergraduate advising is recommended for all Anthropology majors on an annual basis.  For information regarding academic, career advising and major declaration, please contact our undergraduate advisor to make an appointment, or visit the Anthropology office (622 Fraser Hall) for questions about the the undergraduate program.
Miss Jaclyn Flinspach
Academic Advisor CLAS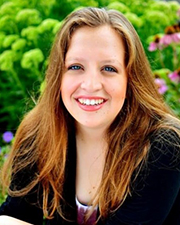 E-mail: jaclynflinspach@ku.edu
Phone: 785-864-3500
College of Liberal Arts & Sciences
Strong Hall, Room 109
Office Hours: Monday – Friday, 7:30am – 4:30pm CST
Jaclyn also has an office in 431 Snow Hall and works remotely from home on Wednesdays and Fridays.
Students can make an appointment by sending an email to Jaclyn.

For drop-in advising, my shift is Wednesday mornings from 10:00am–12:30pm on Zoom.
More info for students can be found here.
Graduation and Degree Certification
Graduation application information can be found at the link below.  For questions about CLAS graduation requirements, declaration of Major and Department Honors Intent forms (must be signed by either Melissa Foree or by a staff member in the Anthropology office) please make an appointment with Melissa.
Undergraduate Program
622 Fraser Hall
Phone: 785-864-4103
Email: kuanthro@ku.edu 
If you have specific questions about course substitutions or specific questions about our ANTH Major or Minor, please contact Dr. Brent Metz (ANTH Director of Undergaduate Studies).  Dr. Metz can be reached at the following: bmetz@ku.edu.
Useful links: