Christopher Barrett
---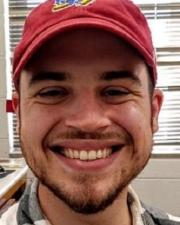 Doctoral Candidate
Graduate Teaching Assistant for ANTH 100 (online)
Spring 2023 Office Hours: Tuesdays 9:30 - 11:00am on Zoom or Skype; Wed. in-person 10:00 - 11:30am in FR 631; and by appt.
Zoom Link: https://kansas.zoom.us/j/93650328751; passcode: 301054. Skype username chris.barrett691.
Biography
—
Anthropological genetics, ancient DNA, epigenetics, population genetics, archaic introgression, human adaptation, human migration, human physiology, bioethics, biological aging, stem cell biology, epidemiology, Siberia, Beringia, and the Americas.