Frederic Sellet
---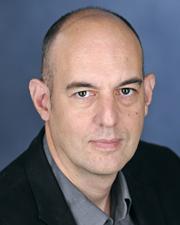 Associate Professor
ANTH Director of Undergraduate Studies
Social and Behavioral Sciences Anthropology
College of Liberal Arts & Sciences
Ph.D., Southern Methodist University, 1999
Fall 2023 Office Hours: Mon. and Wed. 9:00am - 10:30am in 637 Fraser; and by appointment.
Contact Info
Fraser Hall, room 637
1415 Jayhawk Blvd.
Lawrence, KS 66045
---
Biography
—
Frédéric Sellet is an Associate Professor of Anthropology at the University of Kansas. His research revolves mainly around the study of stone tools in small-scale prehistoric societies, with a focus on issues such as technological organization, planning-depth, and human mobility. He has been conducting fieldwork in the American Plains and in the Rockies for the past 25 years, primarily exploring the archaeology of the First Americans. He is an affiliate member of the French National Center for Scientific Research (CNRS) and the Smithsonian Institution.
Education
—
Specialization
Courses Recently Taught
Introduction to Archaeology
Theory and Current Problems in Archaeology
North American Archaeology
New Discoveries in Archaeology
Research
—
Research interests:
Archaeology of the North American Plains and Rocky Mountains
Pleistocene and Holocene hunter-gatherers
Prehistoric technology: primarily the organization of lithic systems in small-scale societies