John W. Hoopes
---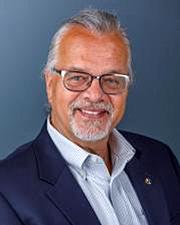 Professor
Social and Behavioral Sciences Anthropology
College of Liberal Arts & Sciences
Ph.D., Harvard University, 1987
Fall 2023 Office Hours: Wed. 9:00am - 12:00pm in FR 629; and by appointment, send me an email to request appt.
Contact Info
Fraser Hall, room 629
1415 Jayhawk Blvd.
Lawrence, KS 66045
---
Biography
—
I specialize in the archaeology of southern Central America and northern South America. I have been conducting archaeological fieldwork in Costa Rica since 1978. I have undertaken archaeological fieldwork at sites near Lake Arenal in northwestern Costa Rican and near Golfito on the Pacific Coast. My most recent project, with archaeologists from the University of Costa Rica, focuses on the ruins of Nuevo Corinto, a pre-Hispanic settlement near Guápiles in the Caribbean lowlands. In addition to Costa Rica, I have also conducted archaeological fieldwork in northern Virigina, eastern New Mexico, and coastal Ecuador. I am is the author of dozens of articles and book chapters on the archaeology of Central America and am the co-editor of two books, The Emergence of Pottery: Technology and Innovation in Ancient Societies (Smithsonian Institition Press) and Gold and Power in Ancient Costa Rica, Panama, and Colombia (Dumbarton Oaks). I teach courses on the archaeology of Mesoamerica, ancient Mayas, the Central Andes, Central America, shamanism, and critical thinking. In 2008, I was the recipient of a Kemper Award for Teaching Excellence. I serve on the Historic Sites Board of Review for the State of Kansas and am a former Director of KU's Indigenous Studies program. I have had a longstanding interest in pre-Hispanic social organization and the relationships between indigenous cultures and their environments. My recent interests have included the role of archaeology in pop culture and contemporary mythology with a special focus on pseudoscience, pseudoarchaeology, and counterculture narratives. In Fall 2013, I was a Keeler Intrauniversity Professor in the KU Department of Religious Studies, undertaking research on how narratives about ancient cultures inspire religious movements via digital networks. My current projects include co-editing a catalogue of gold and jade artifacts at Dumbarton Oaks in Washington, D.C. and consulting on exhibitions of Pre-Columbian art for the Getty Museum in Los Angeles and the Metropolitan Museum in New York. I grew up in Baltimore, is married and have two adult children.
Research
—
I am an anthropologist with broad training in the archaeology of pre-Hispanic indigenous cultures in Latin America. My focus is on indigenous populations of southern Central America between Mesoamerica and the Central Andes. I have built a solid base of empirical, scientific evidence and robust theories to help define these as a significant unit of study. I have undertaken extended critiques of both scientific and popular models, the latter including significant prejudices and misconceptions about indigenous cultures. My research is motivated by a strong sense of ethics, justice, and a desire to help people understand the world in detail by expanding knowledge as guided by informed insight. I want to keep archaeology relevant. My long-term agenda is testing theoretical models based on a concept of the Caribbean basin as "the American Mediterranean," a space within which a prolonged history of interaction among indigenous peoples with distinct histories and identities reveals strategies of subsistence, social organization, and ideology. These inform studies of the human past and challenge assumptions that dissimilarity indicates lack of interaction. I have been critical of traditional geographic and temporal divisions and critique interpretive paradigms from "Mesoamerica" to "chiefdoms" to "shamanism." I am an authority on the earliest ceramic technologies in the Americas, having co-edited with archaeologist William Barnett a monograph published by the Smithsonian Institution Press. With archaeologist Jeffrey Quilter, I have encouraged research on gold artifacts in a co-edited monograph published by Dumbarton Oaks and contributed to a catalogue of Panamanian goldwork. I am an expert on the Formative period (the equivalent of the Neolithic in the Americas), Pre-Columbian art and iconography, and as an authority on shamanism am one of several researchers engaged in the study of indigenous sorcery as a form of social control. Most of my publications have been invited contributions to peer-reviewed books with major presses. These have included two contributions to symposia in Pre-Columbian Studies at Dumbarton Oaks. In 2007, I initiated a field research project at Nuevo Corinto with University of Costa Rica archaeologists Siliva Salgado and Monica Aguilar, an ancient village in northeastern Costa Rica that is one of the five best-preserved examples of pre-Hispanic architecture in that country. I have established a reputation as a leading skeptic and critic of pseudoscience associated with the ancient Mayas and an advocate for informed skepticism, critical thinking and evidence-based archaeology.
Research interests:
Archaeology, prehistory, Central America, Mesoamerica, Andes, Pre-Columbian art
indigenous, shamanism, religion, sociocultural evolution, ceramic analysis, gold, jade, critical thi
Teaching
—
My teaching focuses on active engagement with anthropology, archaeology, and the pre-Hispanic indigenous cultures of Latin America, with special emphasis on complex societies of Mesoamerica, Central America, and South America. I offer course on topics such as ancient Mayas and Chibchan-speaking cultures of southern Central America. In 1996, I was the first KU faculty member to develop web-based course materials. I have relied upon digital syllabi and course materials ever since. I encourage familiarity with online materials while at the same time teaching rigorous critical thinking. My regular assignments include new Wikipedia entries in which students publish their own research. I use interactive digital guest presentations by authors of assigned readings, bringing them into the classroom by telephone and Skype. In undergraduate teaching, I emphasize archaeological theory and cumulative knowledge. I teach "Introduction to Archaeology" (ANTH 110), in which I combine method and theory with a comprehensive introduction to world prehistory from the human evolution to urban states. Students learn new concepts and information, evaluated with extensive quizzes and tests. "Archaeological Myths and Realities" (ANTH 410) emphasizes critical thinking, contrasting fallacious conceptions and beliefs with scientific archaeology and teaching students to determine which controversies are significant in current research. "The Rise of Civilization" (ANTH 415) is organized around the transition from mobile hunters and gatherers to settled farmers and villagers and the one from agricultural villages to stratified urban states in six major culture areas. Each of these provides students with substantial knowledge about how archaeology investigates effective problem solving in both the past and present. In upper-division courses, I use student feedback to modify content and sustain active engagement. I teach courses in a regular cycle on ancient Mesoamerica (ANTH 506), the Mayas (ANTH 507), and the Andes (ANTH 508) that emphasize current research and are open to graduate students and upperclassmen from several disciplines. "Shamanism Past & Present" (ANTH 603) focuses on a critical evaluation of a concept applied to cultures ranging from hunting and gathering societies of the Ice Age in Europe to contemporary Siberia, North America, and Latin America. Its scope ties archaeology to the history of science, religious studies, art history, cognitive science, medical anthropology, and popular culture. The controversial subject resonates in contemporary culture but demands rigorous critical thinking to distinguish myth from science. Students learn to identify significant problems and have the knowledge and skills to address them with intellectual and academic rigor. Most of my graduate advising has been at the Master's level, with a smaller number of Ph.D. advisees. I have supervised research on subjects ranging from Great Plains to Chinese archaeology. I have chaired twelve M.A. and four Ph.D. degrees to completion and have served on numerous other graduate committees. My students develop substantial knowledge within their discipline as well as both informal and formal knowledge of leading scholars, programs, and research projects. I emphasize high levels of ethics and professionalism, strive to be an effective mentor, and am especially proud of students who have developed effective fieldwork skills in foreign languages and countries. At the doctoral level, I place a high priority on competence in theory as well as methodology and on clarity of thought and presentation. Mindful of placement and keen competition for employment, I help students develop effective professional networks, communicate with academic colleagues, present research at professional conferences, and publish research results. I emphasize strong work habits, goal-setting, and clear timelines for completion of specific requirements. I communicate with students regularly through face-to-face meetings, email, and even text messages, striving to be available to them throughout their programs while avoiding overly dependent relationships.
Teaching interests:
Archaeology
Central America
Mesoamerica
South America
Andes, critical thinking
shamanism
complex societies
pseudoarchaeology
Selected Publications
—
Hoopes, John W. "Magical Substances in the Land Between the Seas." Other. Edited by Joanne Pillsbury, Timothy Potts, and Richter Kim N. Golden Kingdoms: Luxury Arts in the Ancient Americas. Los Angeles: J. Paul Getty Trust, August 15, 2017.
Stinson, Phillip T, Matthew C Naglak, Rolfe D Mandel, and John W Hoopes. "The Remote-Sensing Assessment of a Threatened Ancient Water Technology in Afghanistan ." Journal Articles. Journal of Archaeological Science: Reports 10, no. December (October 15, 2016): 441–53. http://www.sciencedirect.com/science/article/pii/S2352409X16306526.
Hoopes, John W. "Apocalypse." Encyclopedia/Dictionary Entries. Edited by Wallter R.T. Witschey. Encyclopedia of the Ancient Maya. New York: Rowman & Littlefield, 2016.
Hoopes, John W. "Undressing the Formative." Book Chapters. In Wearing Culture: Dress and Regalia in Early Mesoamerica and Central America, edited by Heather Orr and Matthew  G Looper, 447–77. Boulder: University Press of Colorado, 2014.
Hoopes, John W. "Authority in Ancestral Central America." Book Chapters. In Revealing Ancestral Central America (Rosemary, Ed.), edited by Rosemary A. Joyce. The Smithsonian Latino Center and the National Museum of the American Indian, Smithsonian Institution, Washington, D.C, 2013.
Hoopes, John W. "Culturas Chibchas Del Litoral Caribe: Explorando Conexiones Precolombinas Entre Colombia y Costa Rica." Book Chapters. In La Arqueología Del Área Intermedia , edited by Cristóbal Gnecco and Victor González, 367–412. Bogota: Instituto Colombiano de Antropología e História, 2012.
Hoopes, John W. "Mayanism Comes of (New) Age." Book Chapters. In 2012: Decoding the Counterculture Apocalypse, edited by Joseph Gelfer, 38–59. London: Equinox Publishing, 2011.
Hoopes, John W. From Tiwanaku to Machu Picchu: Ushnus and the Architecture of Creation. Conference Proceedings. Edited by Margaret Young-Sánchez. Tiwanaku: Papers from the 2005 Mayer Center Symposium at the Denver Art Museum. Denver Art Museum, 2009.
Hoopes, John W., and David Mora-Marín. "Violent Acts of Curing:  Precolumbian Metaphors of Birth and Sacrifice  in the Diagnosis and Treatment of Illness 'Writ Large' ." Book Chapters. In Blood and Beauty: Organized Violence in the Art and Archaeology of Mesoamerica and Central America  , edited by Heather Orr and Rex Koontz, 291–330. Cotsen Institute of Archaeology, UCLA, 2009.
Hoopes, John W. "Sorcery and the Taking of Trophy Heads in Ancient Costa Rica." Book Chapters. In The Taking and Displaying of Human Body Parts as Trophies by Amerindians, edited by Richard  J. Chacon and David  H. Dye, 444–80. New York: Springer, 2007.
Hoopes, John W. "The Emergence of Social Complexity in the Chibchan World of Southern Central America and Northern Colombia, AD 300-600." Journal Articles. Journal of Archaeological Research 13, no. 1 (2005): 1–47.
Hoopes, John W. "Atravesando Fronteras y Explorando La Iconografía Sagrada de Los Antiguos Chibchas En Centroamérica Meridional y Colombia Septentrional." Journal Articles. Arqueología Del Área Intermedia 6 (2004): 129–66.
Quilter, Jeffrey, and John W Hoopes, eds. Gold and Power in Ancient Costa Rica, Panama, and Colombia. Books. Washington, D.C: Dumbarton Oaks Research Library and Collections, 2003.
Hoopes, John W., and Oscar Fonseca Z. "Goldwork and Chibchan Identity:  Endogenous Change and Diffuse Unity in the Isthmo-Colombian Area ." Book Chapters. In Gold and Power in Ancient Costa Rica, Panama, and Colombia, edited by Jeffrey Quilter and John Hoopes. Washington, D.C.: Dumbarton Oaks, 2003.
Hoopes, John W., and William Barnett, eds. The Emergence of Pottery: Innovation and Technology in Ancient Societies. Books. Washington, D.C.: Smithsonian Institution Press, 1995.
Selected Presentations
—
Hoopes, J. W. (11/17/2017). Context and Chronology of the Earliest Ceramics in the Americas: The Place of Real Alto, Ecuador. Middle American Research Institute (MARI) Brown Bag Talk Series. Middle American Research Institute, Tulane University, New Orleans, LA
Hoopes, J. W. (11/3/2017 - 11/6/2017). Contextos y Cronología de la Cerámica Más Temprana de las Américas. Modelos Alternativos de Desarrollo Cultural de las Sociedades Costeras: Orígen Autóctono de la Cerámica en la América Tropical. Museo Real Alto, Chanduy and Escuela Politécnica del Litoral (ESPOL), Guayaquil, Ecuador
Hoopes, J. W. (10/13/2017). Isthmo-Colombian Archaeology and Mesoamerica:A Perspective from Central America's "Deep South". 8th Annual South Central Conference on Mesoamerica. Tulane University, New Orleans
Hoopes, J. W. (5/26/2017). Waging Warfare as the Practice of Medicine: Metaphors of Disease and Healing in Pre-Hispanic Indigenous Conflict Resolution. Warfare, Environment, Social Inequality, and Peace Studies (WESIPS) Conference. The Center for Cross-Cultural Study, Seville, Spain. https://www.spanishstudies.org/wesips-conference.html
Hoopes, J. W. (3/2/2017). El patrimonio Coclé en Costa Rica antigua. "Tras una herencia cultural milenaria: contribuciones de Richard Cooke a la arqueología del Área Istmo-Colombiana," XI Congreso de la Red Centroamericana de Antropología, Universidad de Costa Rica. San Pedro, Costa Rica. https://www.academia.edu/31737800/El_patrimonio_Cocl%C3%A9_en_Costa_Rica_antigua_2017_
Hoopes, J. W. (3/24/2017). The Lost City of the Monkey God in Context: A Critical Appraisal of an Arcchaeological Quest in Eastern Honduras. Middle American Research Institute, Tulane University, New Orleans, LA. http://www.tulane.edu/~mari/
Exhibitions
—
Golden Kingdoms: Luxury and Legacy in the Ancient Americas. J. Paul Getty Museum. Los Angeles. CA. United States. 2017 - Present
Awards & Honors
—
Sabbatical
2018
Phi Beta Delta, Honor Society for International Studies
University of Kansas
1992 - Present
Sigma XI, the Scientific Research Honor Society
Department of Anthropology, Harvard University
1987 - Present
Service
—
As a professor in the Department of Anthropology, my principal goals and priorities are: • Ensuring that all students, faculty, and staff enjoy a learning and work environment that is free from harassment, intimidation, and hostility in which they can thrive as employees in the pursuit and support of scholarship and personal goals. • Fostering a creative environment that is fertile to the free exchange and expression of the widest possible range of ideas, in which rights to free speech and academic freedom are not only protected but whose regular exercise is actively encouraged. • Extending trust and attentiveness to all Department members in order to respond to active concerns and acute needs in a timely and effective fashion. • Strengthening cohesiveness, camaraderie, and improving morale for Department faculty, students, and staff so that no individual feels they are working in a way that is either isolated or unsupported. • Encouraging and supporting faculty and staff in active professional development, including the expansion of relevant skill sets, practical experience, and productivity towards timely advancement and promotion. My other service includes membership on the Historical Sites Board of Review for the State of Kansas, whose responsibilities include review of nominations to the State and National Register of Historic Places.