Lauren Norman
---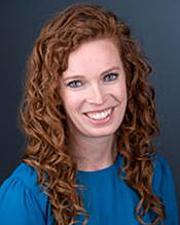 Assistant Teaching Professor
Social and Behavioral Sciences Anthropology
College of Liberal Arts & Sciences
Ph.D., University of Toronto, 2015
Fall 2023 Office Hours: Tues. 11:00am - 12:00pm and Thurs. 2:00pm - 3:00pm in 610 Fraser; and by appt.
Contact Info
610 Fraser Hall
1415 Jayhawk Blvd.
Lawrence, KS 66045
---
Education
—
B.A. in Anthropology, University of Victoria, 2006
M.S. in Anthropology, University of Toronto, 2009
Research
—
Research Areas:  Zooarchaeology analysis, environmental archaeology, ancient faunal DNA, small-scale societies, environmental archaeology, community collaboration. North America, Arctic
My research examines the resilience of small-scale societies during periods of environmental and social change. I employ molecular methods to supplement traditional studies of faunal material in investigating the relationship between people and their environment. I am especially interested in community-based research with northern communities and multi-vocal interpretations of the past. 
Selected Publications
—
2018  Comparing the fill and floor: Using a taphonomic framework to identify occupational histories at a collapsed semi-subterranean feature in northwest Alaska. International Journal of Osteoarchaeology. 28  782-792.
2018  Using ethnohistoric documents as analogical tools: A case study from northwest Alaska. Journal of Anthropological Archaeology 51: 1-15.
2017  Norman, Lauren E. Y., T. Max Friesen, Claire Alix, Michael J. E. O'Rourke, and Owen K. Mason. An early Inupiaq occupation: Observations on a Thule house from Cape Espenberg, Alaska. Open Archaeology 3: 17-48.
2016  Friesen, T. Max, and Lauren E. Y. Norman. The Pembroke Site: Thule Inuit Migration on Southern Victoria Island. Arctic 69(1):1-18.